From playful to difficult courses , you will climb safely on a variety of activities.
The park , treetop courses
You will enjoy the naturally preserved area while moving from a tree to another.
We are using a smart safety system from BORNACK. One of the clips is always locked on the wire, garuanteeing your safety all along the course.
A good opportunity to face your fears and push beyond your limits. Let's start the adventure !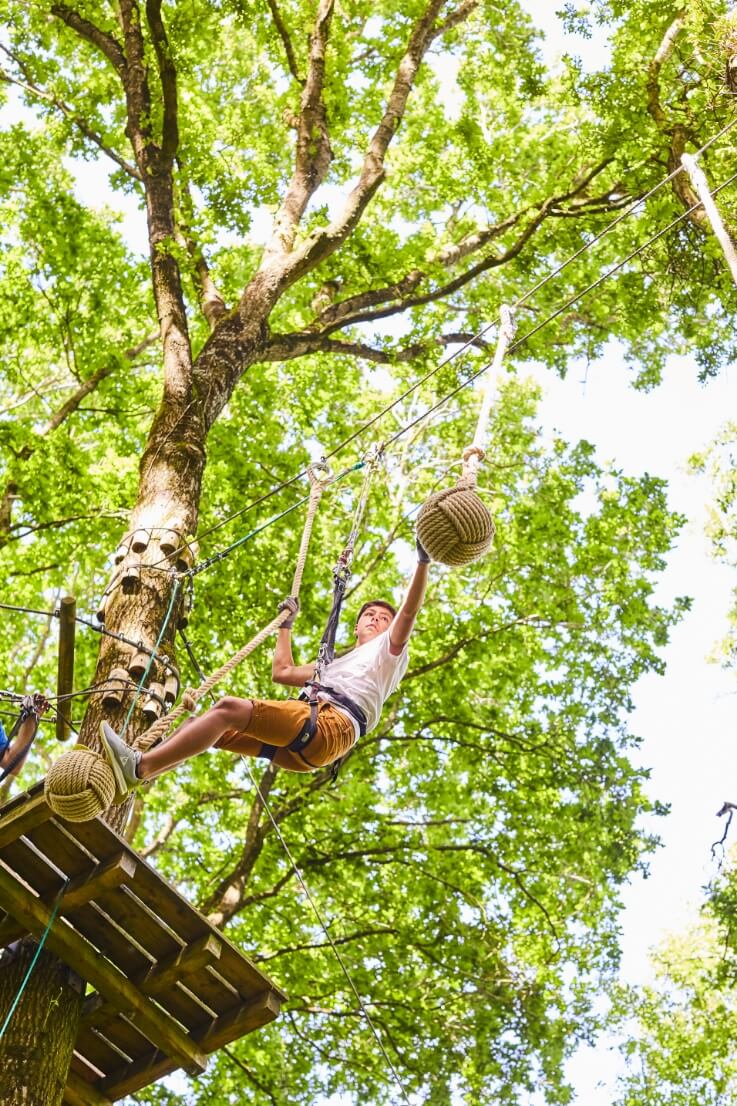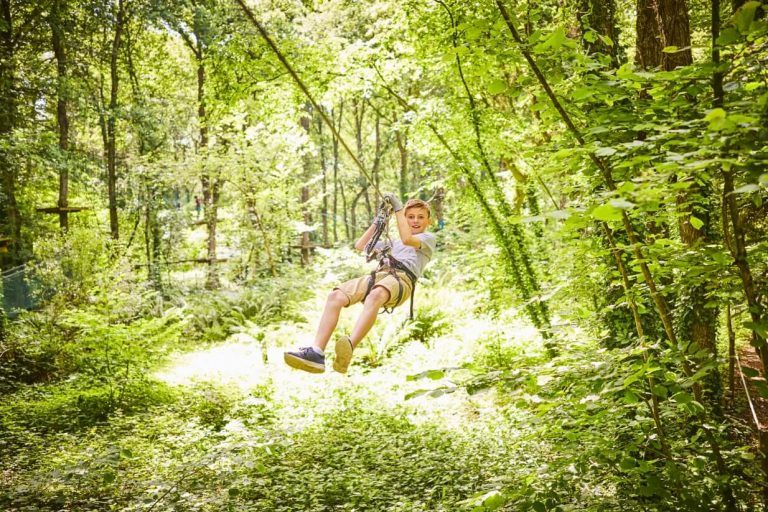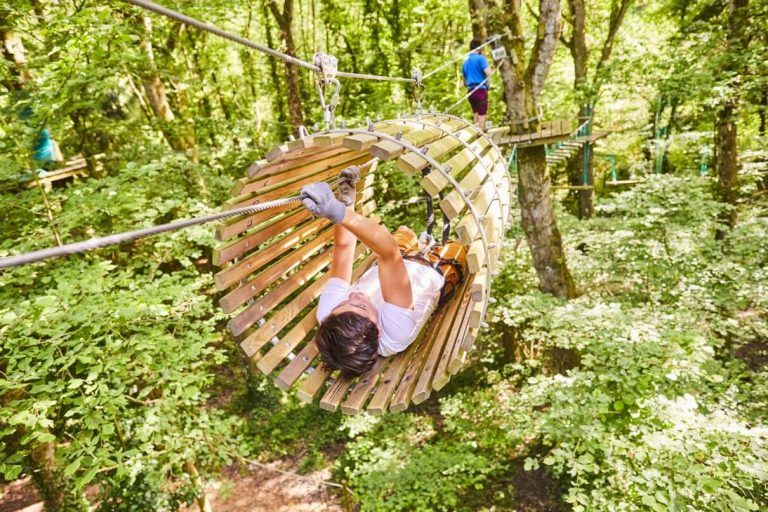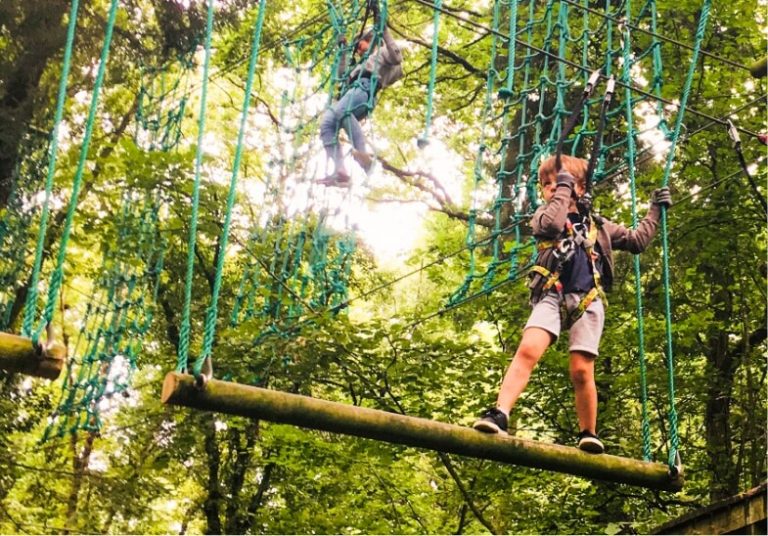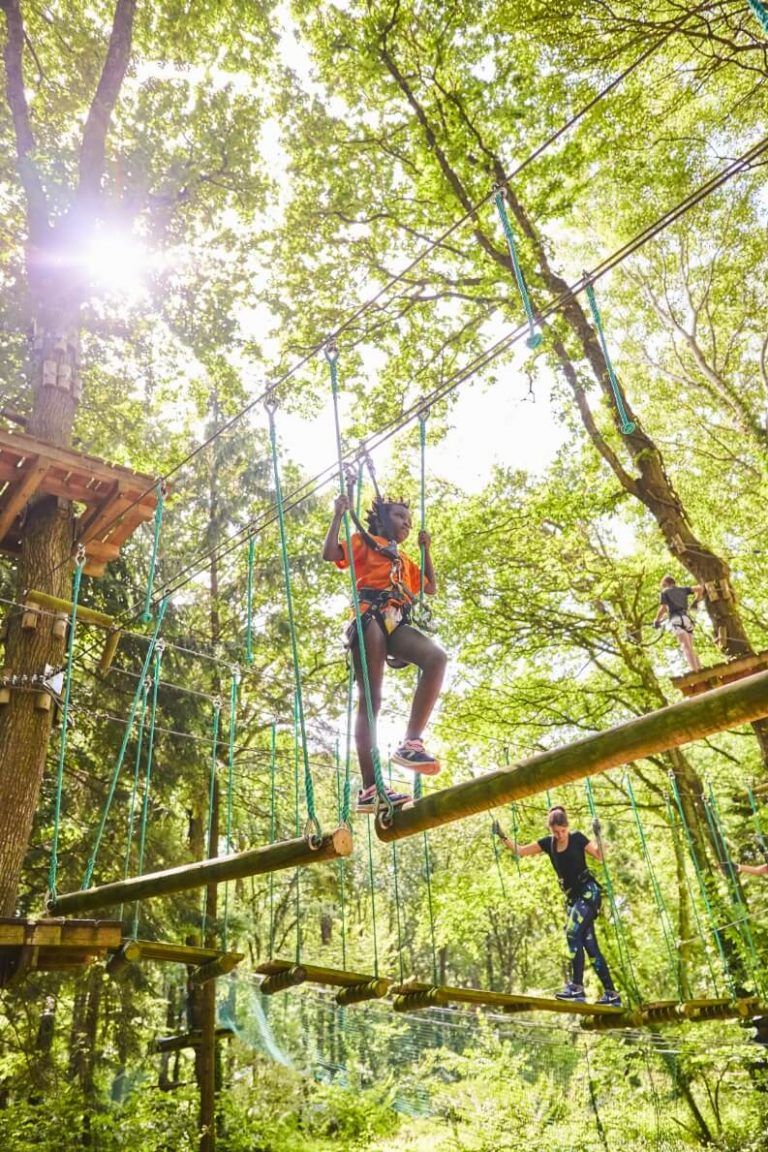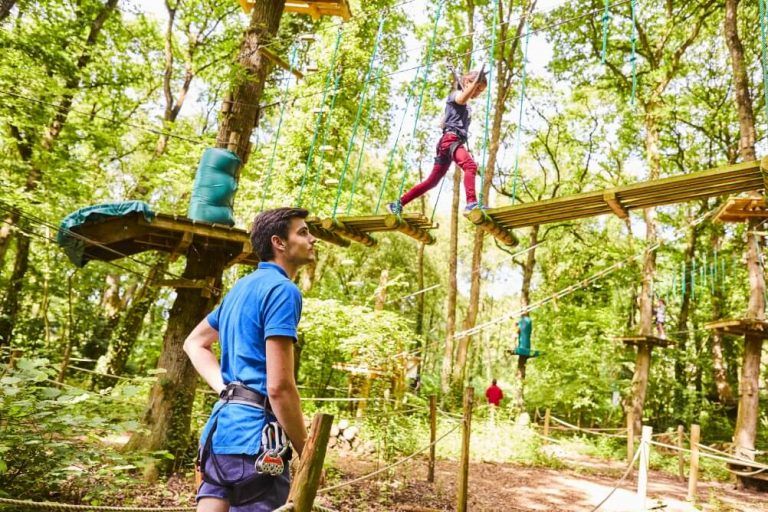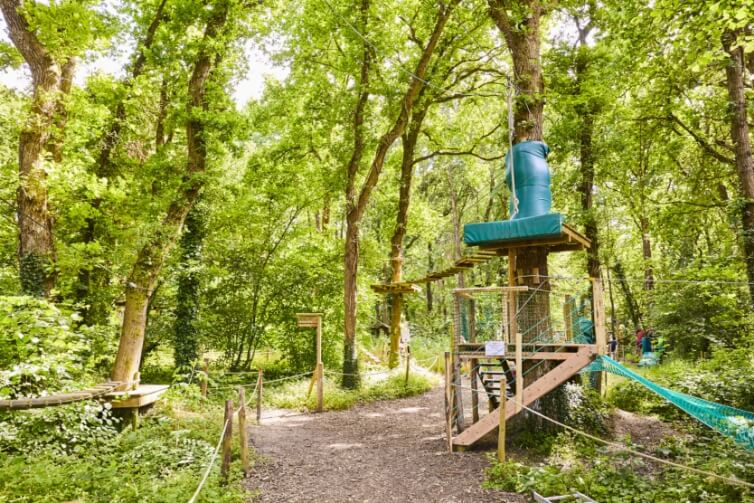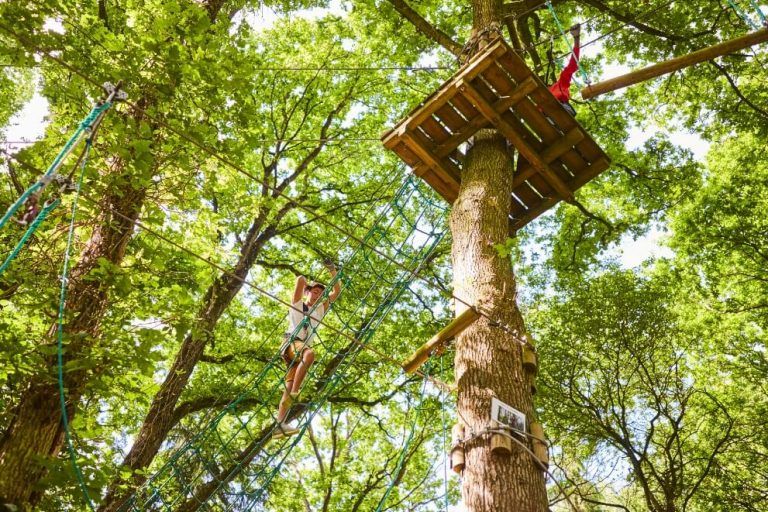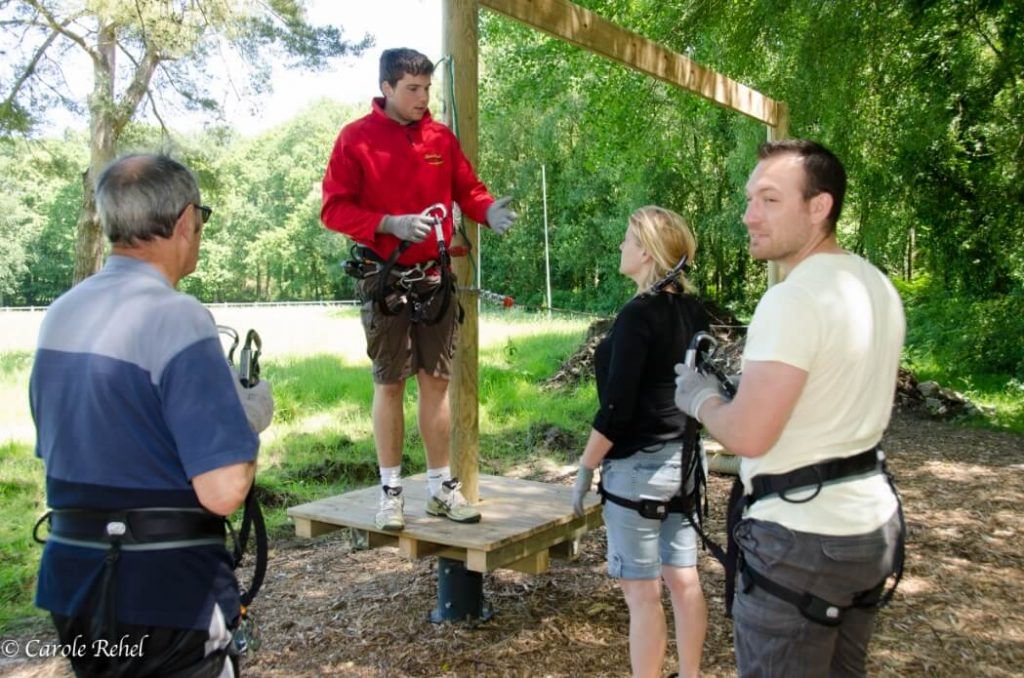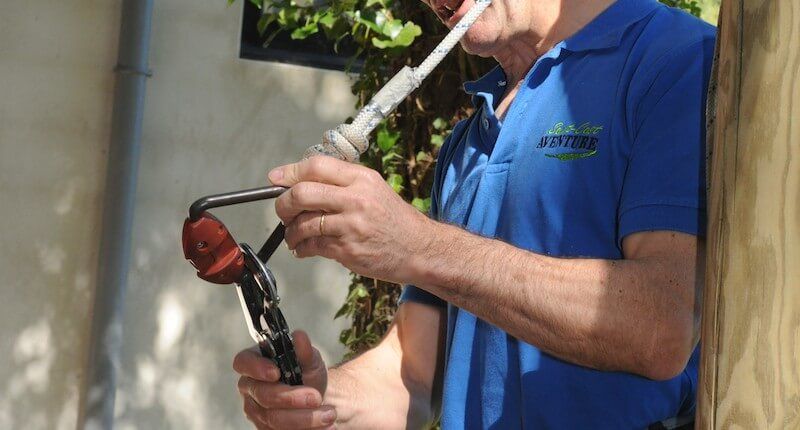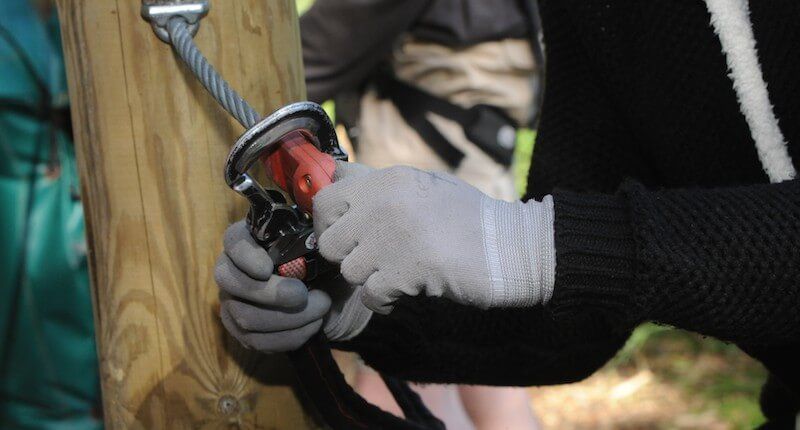 Once equipped with gloves and a harness, instructor will explain you the rules
Safety rules are taught during the instruction course Once the unstruction course completed, you are ready to start !
All instructors are certified with Certificat de Qualification Professionnelle d'Opérateur de Parcours Acrobatique en Hauteur ( CQP OPAH)
This certification allow them to help you anytime on the course
They will give you advices to overcome your fears and complete the course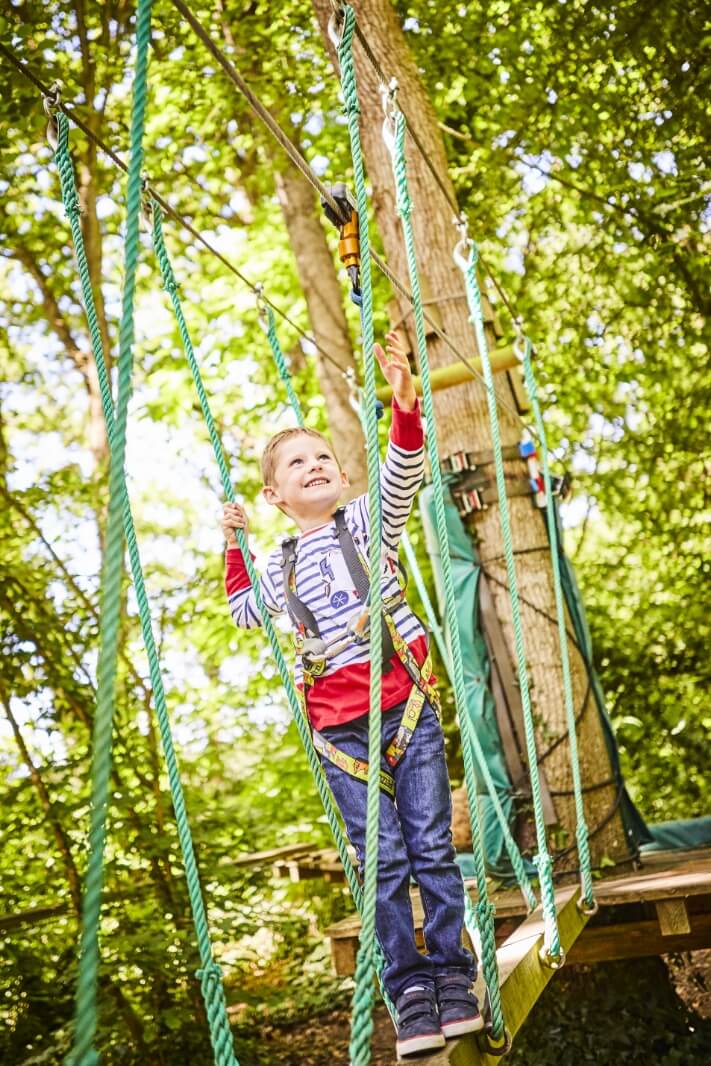 Jardin des p'tits loups 3 to 4 years old
Kids will safely enjoy The Jardin des P'tits-loups, with the course and the zipline. Both of them using Saferoller belay system. They can stay on the course how long they want but be carfeul with tireness coming
From 4 years old, and if you succesfully completed The Jardin des P'tits Loup you are ready to try the next courses: Ecureuil, Hulotte, Lièvre and Prairie.The activites will be a little bit higher and harder. From 4 to 6 years old you will necessarily need a equipped adult to climb with you. The courses will gruadually increase in high and difficulty.
The park will please kids from 7 to 13 years old with a variety of treetop courses. Enjoy thrilling adventures to make your stay an unforgettable moment.
From 7 years olds, you can try the Libellule course. Alone or with your family.
Always higher, its unique activities will give your first intense sensations
5 courses :
ECUREUIL
HULOTTE
LIEVRE
PRAIRIE
LIBELLULE
From 9 years old, Chevreuil and Mesange courses will take a step higher and you will be more challenging Your agility will help you pass the activities Thrilling adventure to come
7 courses :
ECUREUIL
HULOTTE
LIEVRE
PRAIRIE
LIBELLULE
CHEVREUIL
MESANGE
For the most experimented, Epervier and Des Cimes are waiting for you. Surfboard, Tarzan Jump and many more will be on the list to test your fear,strenght and agility!
9 courses :
ECUREUIL
HULOTTE
LIEVRE
PRAIRIE
LIBELLULE
CHEVREUIL
MESANGE
EPERVIER
NOIR DES CIMES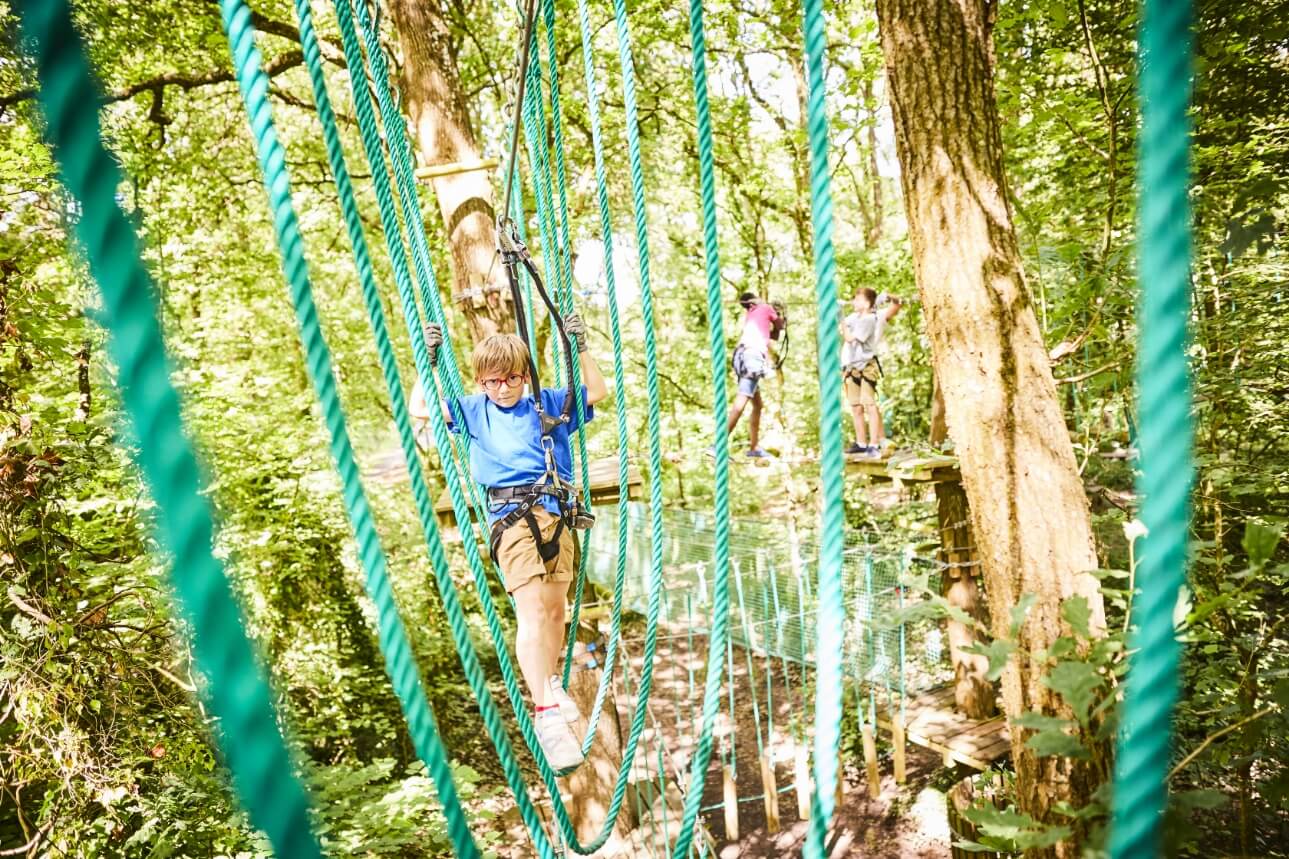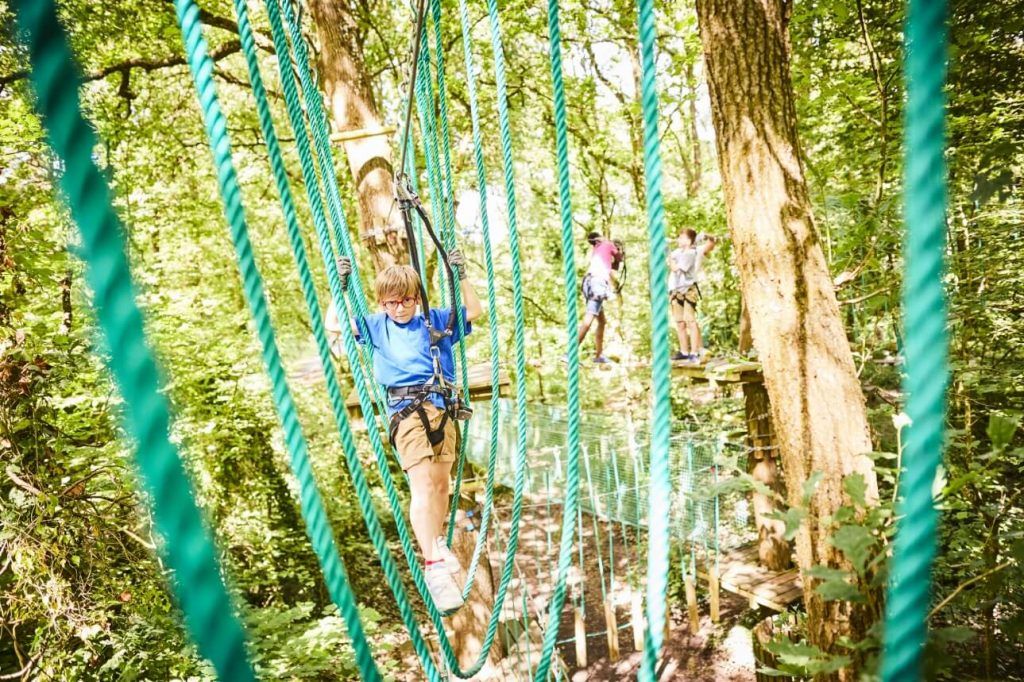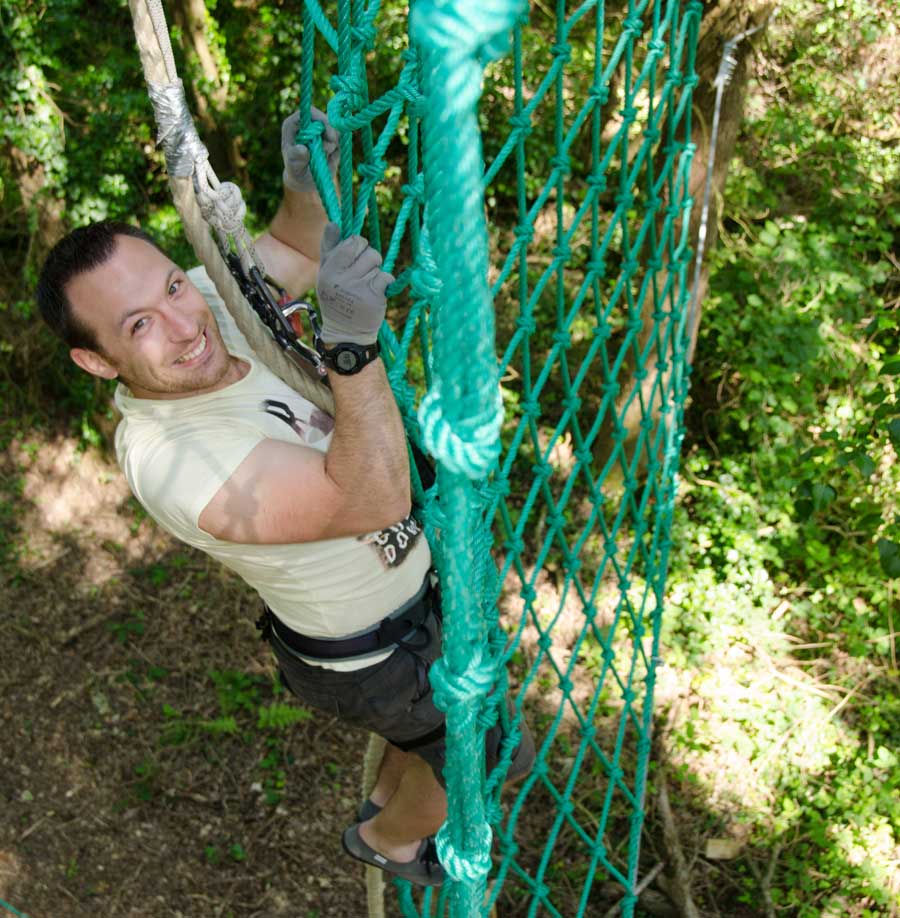 Adultes 14 years old and more
Chose between 10 courses, depending on your ability.
If you likethrilling adventures, black courses will be for you.
Surfboard, Tarzan Jump, Trapeze and many more will be on the list to test your fear,strenght and agility! Cheer up…
ECUREUIL
HULOTTE
LIEVRE
PRAIRIE
LIBELLULE
CHEVREUIL
MESANGE
EPERVIER
NOIR DES CIMES
NOIR AIGLE
Le jardin des p'tits loups | 3 à 4 ans

Adulte accompagnateur pour un enfant de 4 à 6 ans. Accès aux parcours « Ecureuils, Hulotte, lièvre, et prairie »
Age is indicative, height check is needed before starting the course